The rear main seal—or rear crankshaft seal—is the working seal against the rotating crankshaft where it exits the rear of the engine.  When a rear main seal leaks, engine oil will often be found dripping from between the engine and the transmission.  If your vehicle has a clutch…it may also slip or grab.  Replacing the rear main seal often requires removal of the transmission. Due to this labor intensive job, shops will often suggest having the rear main seal replaced anytime the transmission is removed.
Most rear main seal leaks occur due to a combination of normal wear in the crankshaft & seal…and the general process of drying, hardening and shrinking of the main seal over time.  The three types of rear main crankshaft seals in use today are: Rope or wick, neoprene or split, one-piece.  Each offers its own features and benefits…and their respective pros and cons.  Most older American engines originally used the rope or wick-style seal.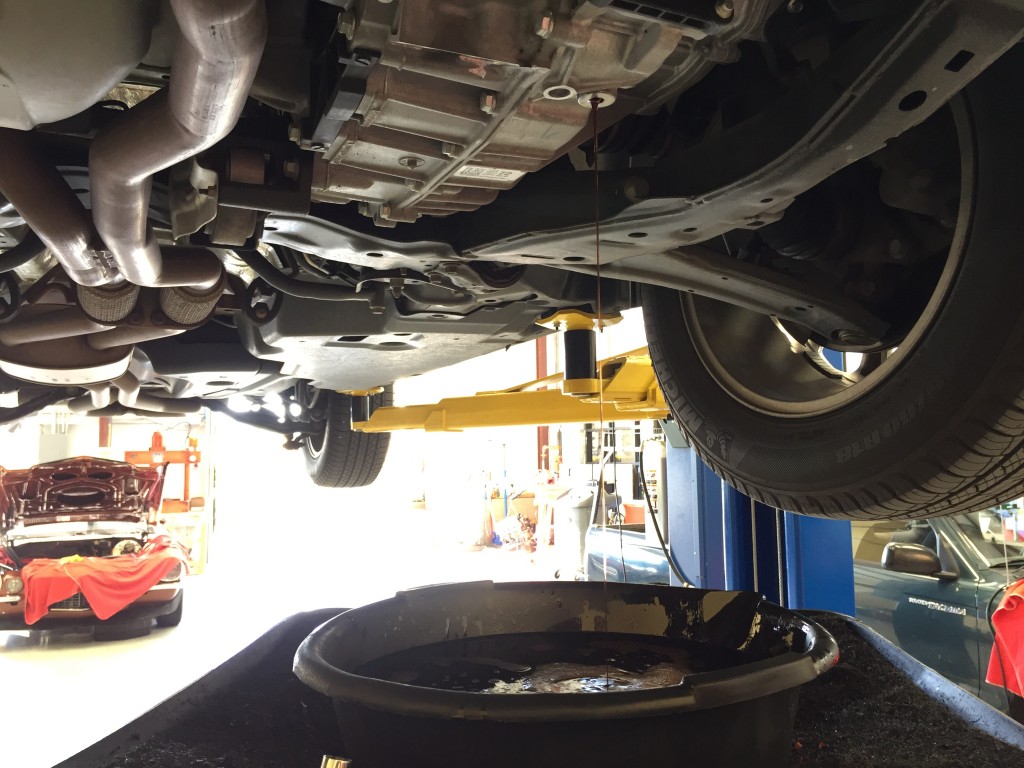 1st: Look for the Drip Source
The rear main seal is essentially hidden in a position that you won't be able to slide under your car and view it directly.   You'll probably need to go through a process of elimination before arriving at the conclusion that the seal is indeed the culprit. If you notice your oil level going down…but can't see a noticeable drip when the car is parked…you may be experiencing the early stages of a leak  [Changing oil & filters regularly will increase your odds of catching the leak in it's early stages.]  Start your vehicle and let it idle for 15 minutes.  That may help you identify a leak, or at least begin to show some oil leaking from the engine.
After determining you've got a visible dripping leak, it's best to start looking for a source…working your way from the bottom and moving upward. If you see oil dripping on the back of your oil pan or on the front of your transmission bell housing it's possible you have a rear main seal leak.  But don't panic yet!  Continue the process of checking other options higher up that may be real source of the oil dripping down.
2nd: Check Valve Cover & Valley Pan Gaskets
Use a flash light to thoroughly inspect your valve cover gasket(s) and valley pan gasket for leaks.  If your diagnosis overlooks either of these as the actual drip source…it could cost someone a chunk of money…because either of these issues will be much less difficult to replace since they're easier to get to.  That's the leaky rear main seal's biggest challenge: it requires major disassembly of your engine – so the labor is typically too much to do at home.  Skilled labor in a professional shop environment costs money…for sure.  But a DIY labor mistake at home that causes a complete engine overhaul and/or an accident…costs considerably more.